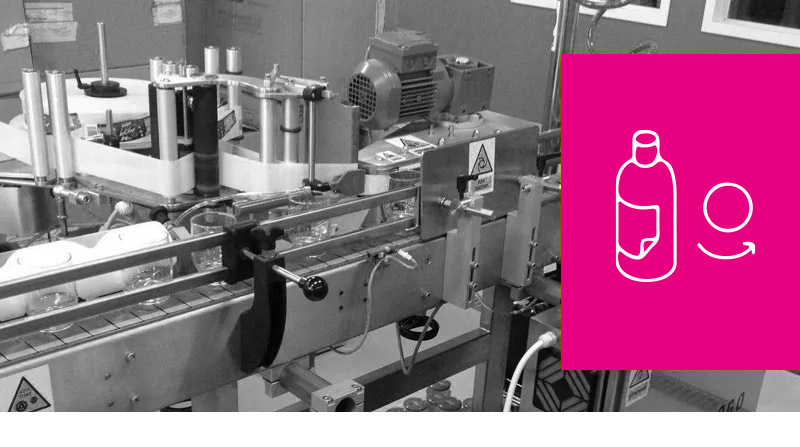 ROTO
Wraparound labelling of cylindrical packages.
USAGE: COSMETICS INDUSTRY
ROTO is a universal machine for labelling round packages, also in the wraparound mode. The machine is equipped with a roll system enabling the precise positioning of the package. The ROTO labelling machine labels glass, HDPE, PET, steel and aluminum packages.

The main features and advantages:
Two optional labelling systems for round packages:

Roto Classic of high capacity: ~ 110 pcs./min.
Roto Can of high precision: ~ 60 pcs./min.

Work with a wide range of paper, foil and transparent labels
Maximum label width: 160 mm (or 240 mm optionally)
Maximum label length: 450 mm
Verification of the labelling process: bar codes, imprint presence and correctness, label presence
Simple and intuitive operation via the HMI pane
Hygiene and work safety
DO YOU REQUIRE A QUOTE OR A CONSULTATION?
We are more than happy to send further details to you by e-mail