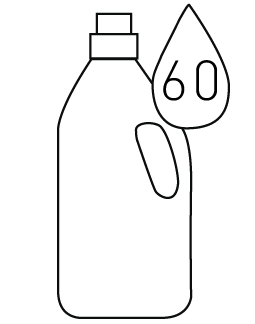 FUTUREPROOF 60
Robotised sorting, dosing, capping and labelling line for liquid products.
FUTUREPROOF 60
Productivity: ~ 50-60 pcs./min.
Automatic sorting of packages from hopper and feeding into puck system provides 20% higher productivity than manual labour.
Dosing by flow-meters – up to eight filling stations.
Works with every type of package and closure, by means of 3D printed format parts..