What is a labelling machine, and what is it used for?
Picking the right labelling machine is crucial both for high-volume and low-volume production. Due to the huge variety of containers with labels, a thorough analysis of the needs and requirements should be done prior to making the decision to purchase suitable label makers.
Fortunately, Unilogo makes industrial labelling machines that can apply labels to almost any material, including glass, PE, PET or HDPE. Labelling machines from Unilogo can also work with many different types of labels. These include paper labels, foil labels, transparent labels and metallized labels.
The different label makers depend on more than just the label and packaging materials. Additionally, labelling machines vary depending on the production line they are used for. Semi-automatic labelling machines are the best option for products made in small batches because they are designed for quick and frequent format changes and changeovers.
Automatic industrial labelling machines are intended for automated production lines. Production using this type of equipment is faster and more efficient thanks to the autonomous operation and the limited involvement of operators. Customers can receive automatic and semi-automatic labelling machines as standalone units or as components of a larger packaging line.
When selecting the ideal labelling machine, keep in mind that a high-quality product label is a sign of your company's professional approach to customers. Labels must not only be visually attractive, but also durable and resistant to the various external factors to which the product will be exposed. Without effective and accurate label makers, which you can find in Unilogo's offer, it is impossible to achieve these results.
Modern label makers boast high precision, speed and high-quality label application because they are based on most recent industrial automation solutions. As they are equipped with cutting-edge technology for feeding and pressing the label onto the packaging, the label is precisely placed on the product without the risk of it peeling off.
Our self-adhesive labelling machines are fitted with a labelling system that keeps track of consumable usage. This enables the label roll to be changed before it runs out entirely. This is a very helpful feature, especially in highly automated, advanced production lines where there is little to no operator involvement.
Unilogo offers a variety of label makers that allow you to apply labels to different types of packaging. Our labelling machines are compatible with both traditional cardboard boxes and cylindrical packaging of various sizes. The application site of the label also poses no challenge for our equipment. We have labelling machines for applying labels to the top, sides, and circumference of cylindrical products.
We approach each machine individually, so we can guarantee that we will do everything possible to integrate it into your production line.The sophisticated format change system that some of our machines are equipped with makes this process much easier. Thanks to it, you can easily and quickly convert our labelling machines to label a different type of product.
Application of self-adhesive labelling machines
There are many different types of industries and sectors that use labelling machines. Bottlelabelling machines, which can wrap labels around bottles, are useful in all industries that use this type of packaging, including in the food and pharmaceutical industries.
Labelling machines are used for more than just applying labels with a product's name or composition. For instance, label makers are frequently used to apply tamper evident labels in pharmaceutical manufacturing facilities. The purpose of this special label is to attest that the packaging containing a medication has never been opened before. When you tear off this type of label, it leaves a mark on the package, so you can tell that the container has already been opened.
Electronic and automotive parts are both produced using the self-adhesive labelling machine. These parts are labelled with unique codes and markings so that they can be more easily identified later, for instance during assembly.
Labelling machines are divided into automatic and semi-automatic. The Unilogo Tiger labelling machine is an example of the latter. Due to its quick changeover, it is perfect for businesses that produce small batches of products. It works well for labelling both cylindrical and flat packaging, including tubes and bottles. Its ability to apply multiple labels in a single operation cycle makes it special.
Our Roto device is a great example of a bottle labelling machine. It is a universal labelling machine designed to wrap labels around the entire circumference or just a part of a cylindrical container. It has roller labelling systems which enables the bottle or tube to be positioned precisely. Using the Roto automatic labelling machine for bottles, you can label glass, HDPE, PET, steel and aluminium packaging.
If you're looking for a labelling machine for bottles and flat packs, you should check out our Duo Roto labelling machine. It is a very flexible device that can simultaneously label packaging on two sides. By verifying the barcode, the label printing quality and the placement and presence of the label on the packaging, you can also control the labelling process as a whole.
The Falcon bottleautomatic labelling machine is an automatic device for bottles and other cylindrical-shaped packaging that must be transported horizontally due to its length, such as syringes, ampoules or lip glosses. Self-adhesive labelling machine can run continuously without stopping to change labels. The machine has a built-in rejection system for products that are not labelled. Additionally, it is capable of applying specialised labels, such as booklets or Braille labels.
The S8 universal labelling head is the simplest technology that you can incorporate into the production line. This kind of labelling machine is an automatous unit with a conveyor that is simple to integrate into an existing production line. We also offer a version without a conveyor that can be integrated into a free section of the conveyor on an upgraded line.
Industrial labelling machines – trust Unilogo!
If you are looking for a labelling machine, we invite you to take a look at our products. We provide label makers that have been used successfully for many years in a range of industries and sectors. The favourable reviews from our loyal partners and clients in the healthcare, beauty and other industries attest to the superior quality of the Unilogo labelling equipment.
High accuracy and durability are two qualities that define our labelling equipment. We take an individualised approach to every inquiry and work to tailor the device to the requirements and needs of our clients. Our staff is able to offer either one of our standard label makers or an entire production developed strictly in accordance with the specifications you provide, depending on your expectations.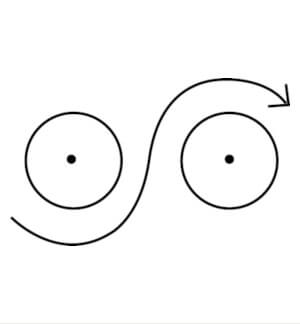 S8 head
S8 is a universal self-adhesive label applicator. The machine may be installed in a currently existing production line, or may also be equipped on a conveyor and constitute an independent labelling machine.
S8 head
It works with any label material.
It may also adhere labels on booklet type or those with braille script.
An ideal solution to complement the existing production line, e.g. to apply promotional labels/stickers (mainly on flat containers)
Universal use
HEAVY PACK
Heavy Pack is a professional print & apply solution (print and labelling in a single pass) for collective large-size packages (industrial pallets) in production lines. Labels may be attached on corners of or opposite walls of pallets.
HEAVY PACK
Automatic two-sided or three-sided labelling of pallets
All labels are applied fast and aesthetically
Possible work with ERP system, SAP to increase process efficiency
Imprint correctness verification