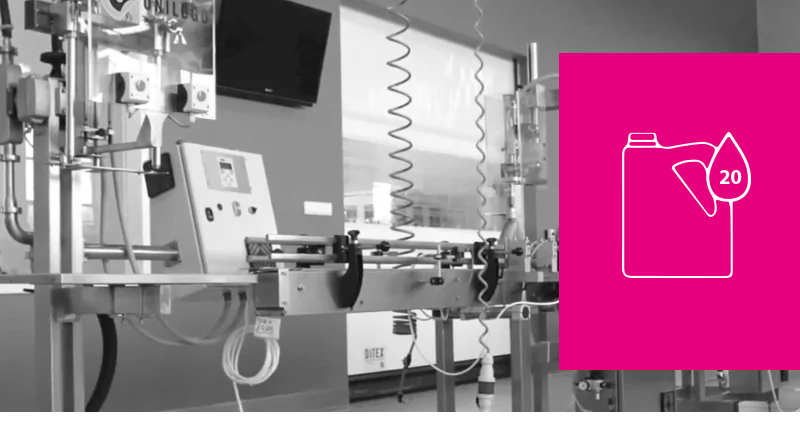 HEMILINE 20
Semi-automated filling and dosing line for chemicals.
USAGE: COSMETICS AND CHEMICAL INDUSTRY
Serves products of household and industrial chemistry of various thickness and viscosity parameters, foamy ones, greasy and alcohol based (e.g. dishwashing liquids, engine oils etc.). The possibility to cap any closure type (placed manually) thanks to the Z5 capping head.

The main features and advantages:
A wide range of products filled from the range of industrial and household chemistry.
Capacities dosed: from 200 ml to 30 litres
One (or two) semi-automatic electromagnetic flowmeters.
Capping of any type of caps (triggers, sprays etc.).
Fast and simple changeover of capping heads depending on a cap.
Productivity: 20-30 pcs./min.
DO YOU REQUIRE A QUOTE OR A CONSULTATION?
We are more than happy to send further details to you by e-mail