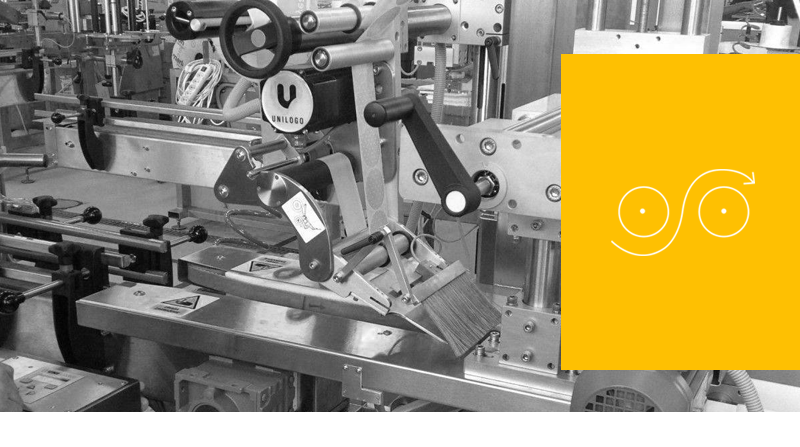 S8 HEAD
Universal label applicator.
S8 is a universal self-adhesive label applicator.  The machine may be installed in a currently existing production line, or may also be equipped on a conveyor and constitute an independent labelling machine.  For example, the S8 labelling machine is ideal for promotional label application, mainly on flat packages.

The main features and advantages:
It works with any label material.
It may also adhere labels on booklet type or those with braille script.
An ideal solution to complement the existing production line, e.g. to apply promotional labels/stickers (mainly on flat containers)
Universal use:

with the use of the proper stand, it may apply labels in up/down and/or front/back mode.
in conjunction with F25 belts and the conveyor, it labels packages in up and down mode.
when aligned with the Roto labelling machine, it applies labels from above and below, and in wraparound mode.
CHESZ OTRZYMAĆ WIĘCEJ INFORMACJI
O TYM PRODUKCIE?
Chętnie wyślemy Ci je na maila