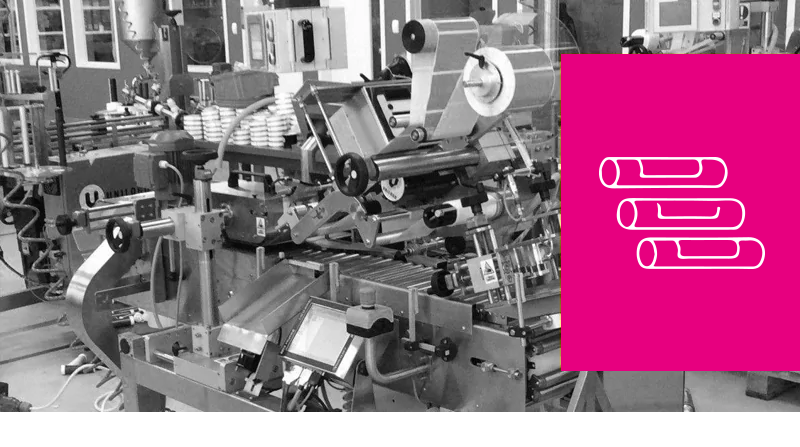 FALCON
Cylindrical packages
USAGE: COSMETICS, HEALTH AND BEAUTY INDUSTRY
FALCON – fully automatic labelling machine for precise and efficient labelling in wraparound mode of round packages, which need to be transported in a horizontal orientation due to their shape, such as mascaras, lip glosses, syringes, etc.

The main features and advantages:
Feeding of horizontally placed cylindrical packages: mascaras, lip glosses, syringes, ampoules, etc.
Roll or collecting conveyor (depending on the particular package)
No production breakdowns – the machine can work non-stop, with no production stops for exchange of label rolls
The non-stop version is equipped with a label presence sensor and a package rejection system for incorrectly labelled products as standard
The machine can work with any label material.  It may also apply non-standard labels, e.g. booklets and labels with braille script
Easy integration with the customer's existing production line
Productivity: up to 200 pcs./min.
DO YOU REQUIRE A QUOTE OR A CONSULTATION?
We are more than happy to send further details to you by e-mail