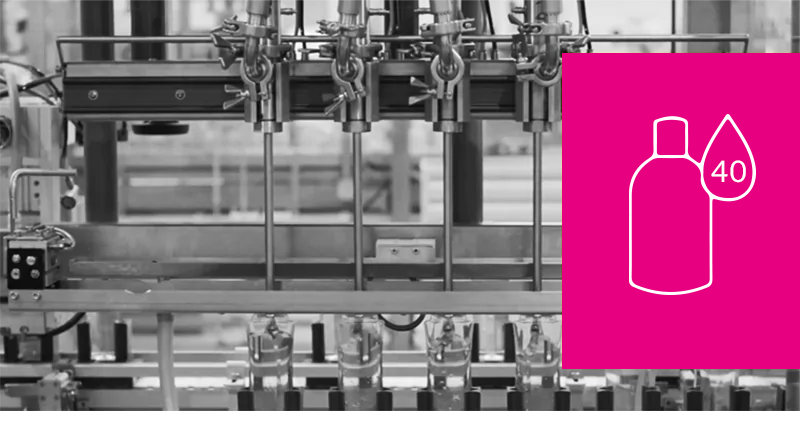 COSMOLINE 40
Dosing, capping and labelling line for liquid cosmetics
USAGE: COSMETICS INDUSTRY
A universal dosing, capping and labelling line for liquid cosmetic products, it is designed to work with various shapes of packages and with liquids of a wide range of viscosities, e.g. soaps, shampoos, toners, etc.
Capacity: 30-40 pcs./min.
THE MAIN FEATURES AND ADVANTAGES:
The dosing line is useful for a wide range of cosmetics: soaps, shampoos and emulsions.
Works with any package shape and type – format pucks.
Capping machines for any type of closure: cosmetic pumps, sprays/triggers, flip-tops, push-pull closures.
Closure quality control system.
Fast and easy changeover to another product (30 min)
Dosing by means of flow-meters – up to six filling stations for body lotion lines.
Dosing by means of piston-pump for skin care products.
Productivity: ~ 40 pcs./min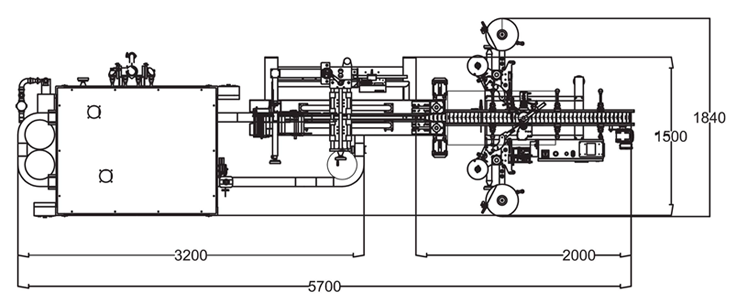 Cosmoline 40 has been designed for a short series of products and frequent, toolless changeovers which only take a very short amount of time (less than 30 min).  The device works in the system of regulated format pucks, thanks to which any bottle shape may be served without a time-consuming and complicated changeover of the whole line.  The line is also equipped with an automatic product reloading from the pucks consisting of a set of belts gripping the products and feeding them for labelling.  The labelling machine can perform the wraparound labelling (circular packages) or the front/back one.

Dosing
Mass or electromagnetic flow-meters.  Servo-drive fillers fill just above the liquid surface and thus prevent the substance from foaming (soap, shampoo, etc.).

Labelling
Duo Roto – a universal, automatic labelling machine for labelling flat and elliptical packages (front/back), as well as circular types.  It works well with various sorts of labels: transparent or non-transparent, on PE or PP foil.  Mechanical coupling of the main transporter with the lower one stabilises the package and prevents it from reclining in the line whilst being labeled.

Capping
Our capping machines serve any type of closures: standard caps, cosmetic pumps, triggers, sprays, push-pull caps and more.
Z5 CAPPING MACHINE
Automatic capping head consisting of four rolls for the closure of caps (preliminary applied manually).
Z2 CAPPING MACHINE
(pick & place type) Griping head which automatically collects the caps fed from the tray.  Simple and toolless exchange of the head depending on the cap and package.
DO YOU REQUIRE A QUOTE OR A 
CONSULTATION?
We are more than happy to send further details to you by e-mail