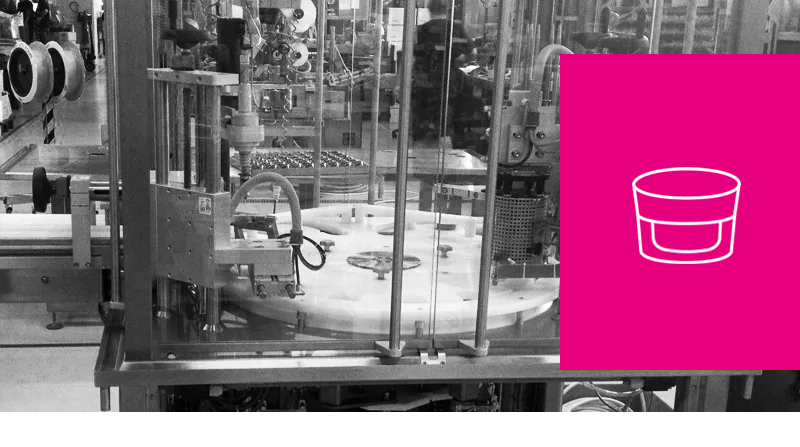 COSMOLINE 30 SKIN CARE
Filling and capping production line for skin care products.
USAGE: COSMETICS INDUSTRY
The line is designed for dosing, application aluminum foil lids and closing glass and plastic jars with cosmetic products. One of the most important features is the possibility of dosing small amounts of the product with very high viscosity. CosmoLine 30 SKIN CARE is ideally suited to the cosmetics industry for products such as: creams, body butters and lotions.

THE MAIN FEATURES AND ADVANTAGES:
wide range of doses available (from 5 ml to 250 ml)
works with any package shape and type
application station for aluminum foil lids
Z2 capping machine with servo-drive for delicate caps
manual or automatic application of components
thanks to the glass sealed housing it's safe to use
productivity: ~ 30-40 pcs./mi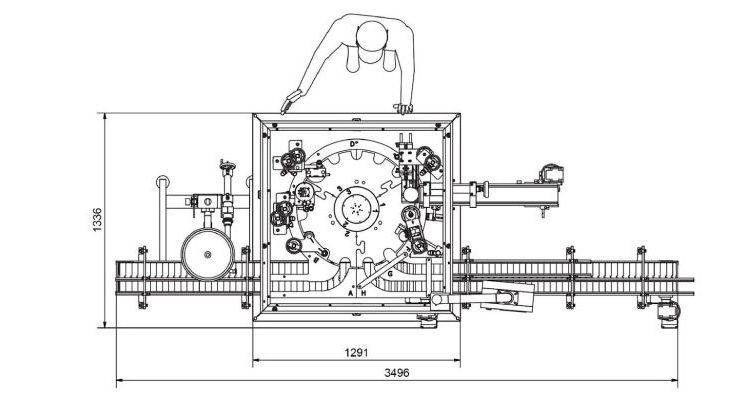 CosmoLine 30 SKIN CARE is a line for filling, application aluminum foil lids and closing packaging. As standard, it is equipped with a filling station, inserting and welding station for aluminum foil lids, an automatic Z2 capping machine, verification of the correctness of the closing and the rejection track. Additionally, it can also be equipped with a labelling machine. What is more, the dispenser is equipped with a 30-litre hopper. The line was designed for factories with limited space, thanks to its compact design, it will fit into any factory.
DO YOU REQUIRE A QUOTE OR A CONSULTATION?
We are more than happy to send further details to you by e-mail