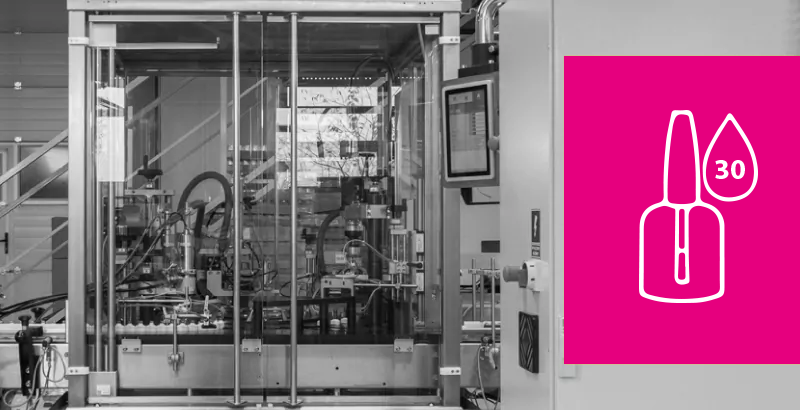 COSMOLINE 30 NAIL POLISH
Dosing and closing line for nail polishes.
USAGE: COSMETICS INDUSTRY
The automatic, compact line for pouring and capping of nail care products. Designed for long-lasting work, versatility and easy changeover. CosmoLine 30 NAIL POLISH is ideally suited to the cosmetics industry for products such as: both hybrid and basic nail polishes as well as protein bases.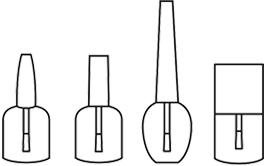 THE MAIN FEATURES AND ADVANTAGES:
wide range of doses available (from 3.17 ml to 50 ml)
works with any package shape and type
Z2 capping machine with servo-drive for delicate caps
manual or automatic application of components – up to three different functions in one process (brush, plug and colour tagging)
optionally equipped with a weight control system
is available with the extension for dosing flammable products
productivity: ~ 30-40 pcs./min
CosmoLine 30 NAIL POLISH is designed to fill nail polishes, conditioners and protein bases. The standard version is equipped with a filling station (flow-meters), automatic sorting and application station for components, servo-operated Z2 capping machine with adjustable closing torque, a station for verifying the correctness of the closure and a rejection track. Additionally, it can be supplemented with a weight control system, colour tagging and labelling machine. Each device is adapted to individual customer's requirements.
DO YOU REQUIRE A QUOTE OR A CONSULTATION?
We are more than happy to send further details to you by e-mail