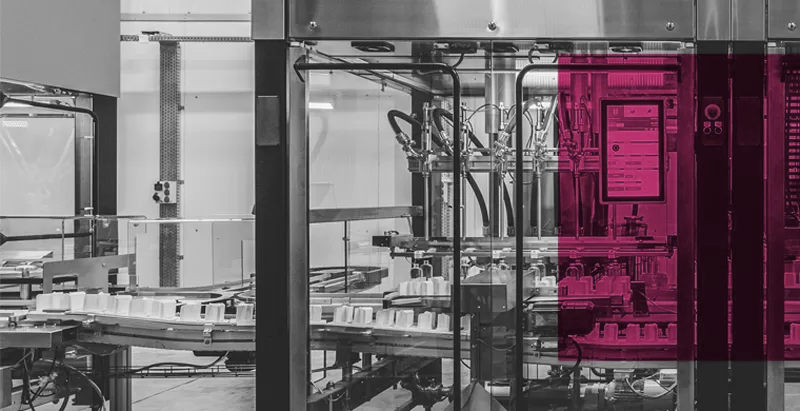 Our philosophy
We believe that robotics is the solution to preserve human creativity by leaving repetitive work to robots.























We deliver specialised machines (filling, capping and labelling as well as complete production lines) custom-made for our clients needs: from the design stage to the machine's completion.  The whole process from design, production and assembly takes place in our plant.
Traditional packaging solutions do not adjust to serve and address the needs of short production batches.  Our machines meet current market requirements such as the need for short production batches and frequent changeovers.  We concentrate on universal and flexible solutions and, thanks to this, our machines:
serve a wide range of products
reduce downtime
save valuable work time
This way, we increase production capacity, the level of productivity and help our customers to quickly react to the market needs and sustain the competitiveness of their products.

SEE HOW WE WORK
1

We analyse our customers' needs.

2

We design dedicated solutions. 

 


We ensure a reliable production process.

3

We deliver complex solutions on track and on time.

4

We guarantee fast maintenance
(though rarely needed).

Our experienced team
Our company (currently employing over 80 people) is a group of enthusiasts designing innovative solutions adjusted to our clients' requirements.  Our experienced after-sales service teams are an important contribution to the satisfaction of our clients.

Accolades
We are continuously developing and improving our results and we were nominated for the prestigious Gazele Biznesu Award.

Simple manual boring work was never a dream of anybody, that is why businesses based on human workforce will be suffering in near future, there is less and less employees eager to do simple manual operations and cost of labour is growing, our fully automated platforms can utilize simple operators, without high engineering skills and experience.