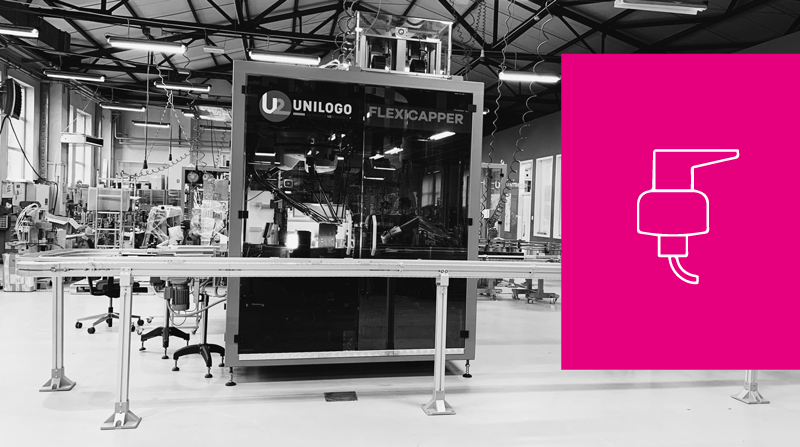 Flexicapper
The flexible capping module for a range of closures – pumps, sprayers, triggers, flip tops and more.
USAGE:COSMETICS AND CHEMICAL INDUSTRY.
Flexicapper is a machine for automatic feeding and capping. Our bottle capping machines work with all types of closures: standard caps, cosmetic pumps, triggers, push-pull caps and more. Application of a servo-drive allows full control of the capping closing torque process and facilitates fast machine changeover.

Main features and advantages:
Effortless programming requires only the dimensions of the bottle for the machine to self adjust.
Quick and easy toolless changeover to another product
Vision system controlling quality and presence of closure
No queueing of caps for efficiency and minimising risk of blockage
Gentle handling by a vacuum system, preventing damage and scratches
Decreased vulnerability for product quality
Productivity: up to 55 pcs./min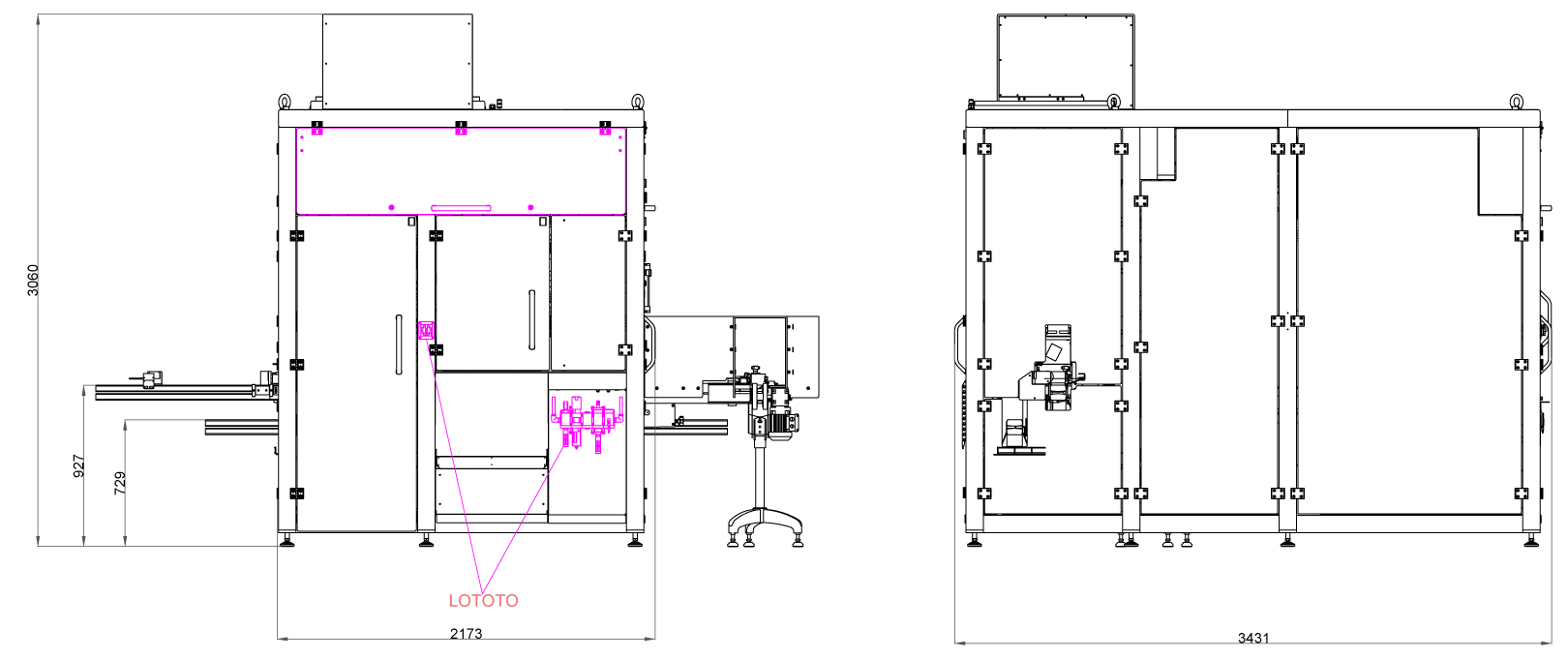 The capping module can work with any type of the production line. It is able to work with any pucks or without them. Its robotic sorting process, and quality-controlling vision system ensure a seamless transition between neighbouring units. The caps, delivered by the picking robot directly to the capping heads are stripped of any manufacturing imperfections and placed in the bottle, giving a secure, precise closure. 3D printed format parts will give you all the independence and flexibility in the world alongside an almost negligible changeover time to ensure the highest possible efficiency.
Send us photos of your products and we will get back to you with a proposed solution.
We are more than happy to send further details to you by e-mail